The TCOM action levels focus on the level of intervention that may be required by a young-persons helping community. Needs ratings account for the level of impact upon the child's functioning and then identify how much help may be required. The strengths levels similarly focus on strengths through the lens of helping. What strengths are usable by the individual, the family, or the helping professional?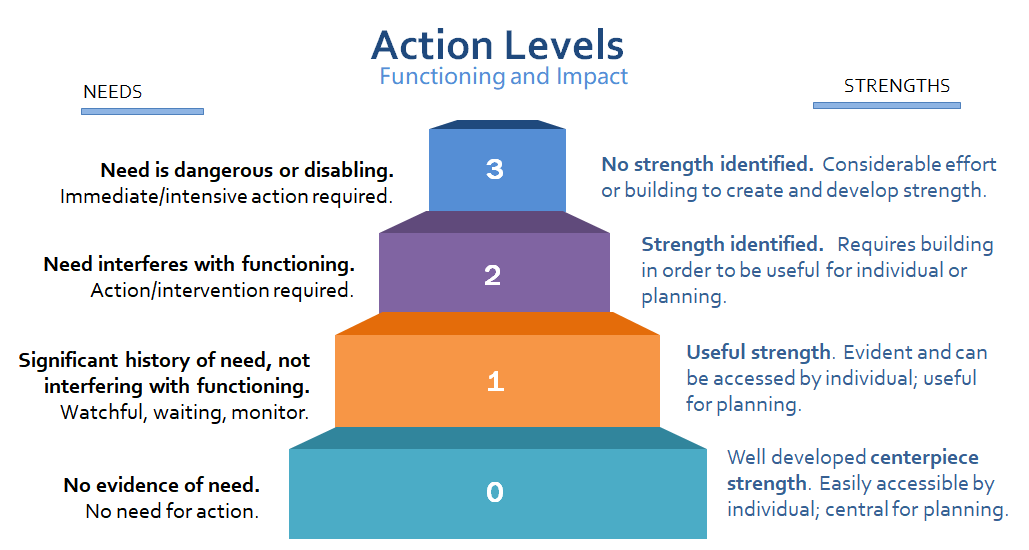 Always think about needs in terms of "where is support or action needed?" In this way it becomes easier to understand the rating scale. The decision guide below can be a helpful way to think through a person's story and arrive at an appropriate action level.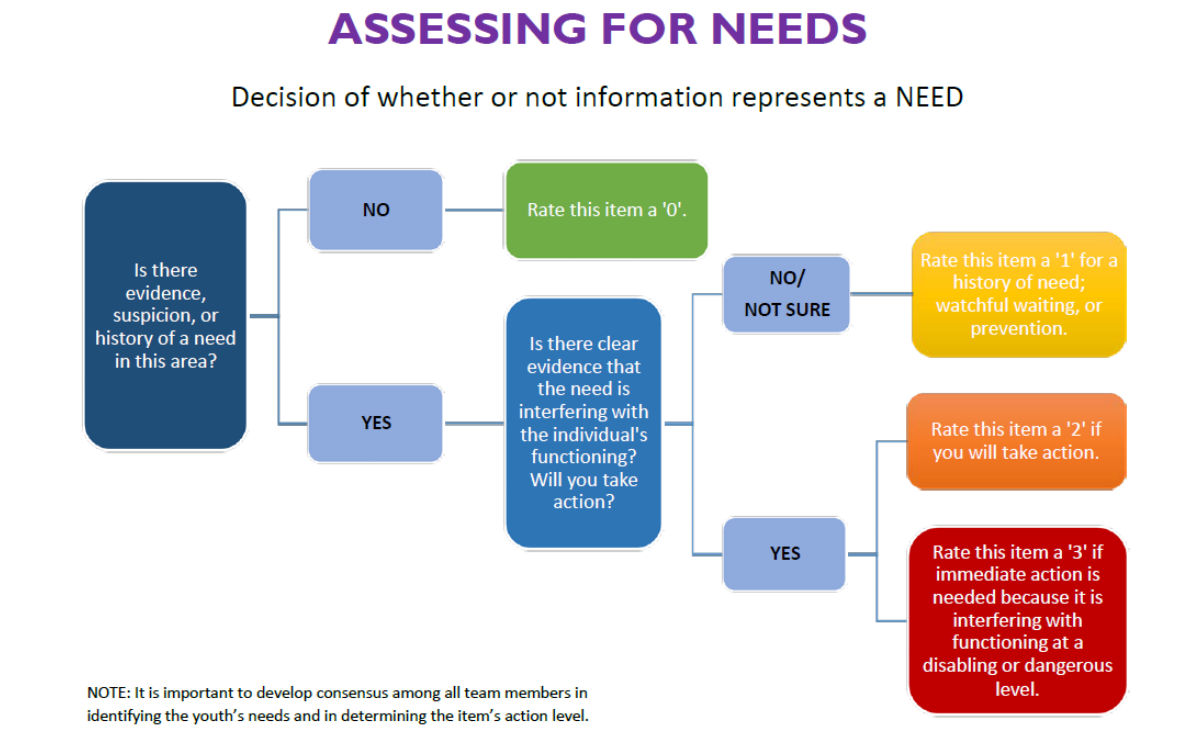 It's important to know that the absence of a strength does not necessarily mean it is a need. Needs and strengths are not on the opposite ends of a continuum. In fact, we know that some strengths can be used as a strategy around needs.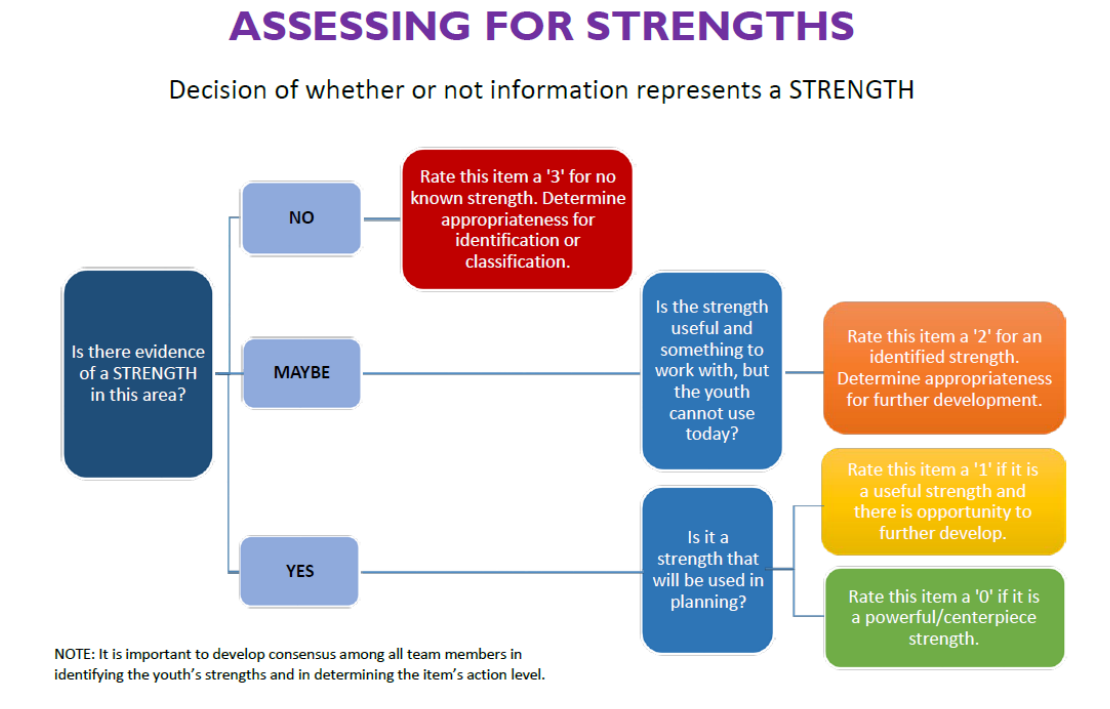 The video linked here explores the CANS-NY action levels in great detail.
Exploring the Action Levels_CANS-NY Lunch & Learn Webinar
This short video explores the concept of strengths and needs not being opposites.